In-Home Hospice Care Long Island, NY
Hospice care focuses on the comfort and care of a person as they reach the end of their life. The decision to go on hospice care can be difficult for both the patient and their families, but receiving physical and emotional support from an empathetic in-home hospice caregiver can make the transition a little easier.
Baylin Home Care offers in-home hospice care in Long Island, NY, for patients living with serious or chronic illnesses. Call us today at (631) 283-3033 to learn more about our end-of-life care services or to schedule a consultation with one of our experienced office staff.
What it Means to Have Hospice Care at Home
Hospice care is designed for patients who have terminal illnesses that are no longer responding to medical treatments. It focuses on symptom relief for patient comfort, but no further attempts will be made to treat or cure their illness.
Since hospice focuses on comfort, symptom management, and improving quality of life, many patients prefer to receive care from the comfort of their homes.
In-Home Hospice vs. Hospital Hospice
While many people think of hospice as needing to go to an inpatient or assisted living facility, that isn't the only option. In-home hospice care is different from hospital hospice in that you won't have to leave your home to receive the support you need.
Instead, you will be connected with an experienced, empathetic caregiver who can provide you and your family with much-needed support during this difficult time. Continuing to live in a home setting rather than a hospital allows patients to feel safe and comfortable as they are surrounded by their loved ones in a familiar environment.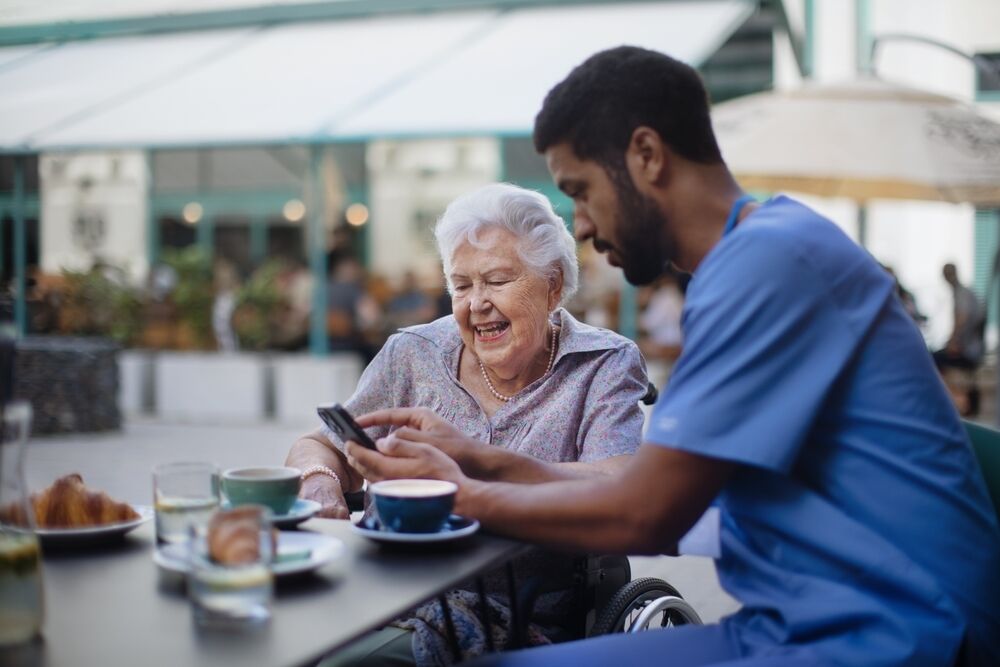 What to Expect from Long Island Home Hospice Care
Baylin Home Care works with our patients in Long Island to develop a care plan based on their unique needs and condition. Whether you require routine care a few times a day or you need continuous home health care services as you reach your final stages of life, we'll be there for you to ensure that you feel comfortable and safe.
During in-home hospice, our caregivers ensure that you feel comforted, respected, and cared for. We work with patients' families to create a peaceful environment that allows the person to rest and maintain their quality of life. Our interdisciplinary team of caregivers focuses on symptom management, pain relief, and personal care to make sure that you feel at ease.
Illnesses & Conditions That May Require In-Home Hospice Care
Patients with serious illnesses who physicians believe have six months or less to live will likely qualify for in-home hospice care. If you have any of the following illnesses or conditions, you may be eligible for end-of-life care.
AIDS

Cancer

Cerebral vascular accident or stroke

Congestive heart failure

Cardiopulmonary disease

Dementia

Liver disease

Renal disease or renal failure

Neurological conditions such as Parkinson's, multiple sclerosis, ALS, and Huntington's disease
Benefits of Hospice Care at Home
In addition to receiving compassionate care from the comfort of your home, there are several other benefits to at-home hospice. Your caregiver or home health aide can offer emotional and spiritual support for patients and their families as they begin the grieving process.
In-home hospice also allows your friends and family to visit as often as they'd like. You never have to worry about visiting hours or COVID limitations the way you might at an inpatient facility. This can also make the transition into hospice care easier and help you and the ones you love come to terms with your declining health.
Caregivers also provide around-the-clock hygienic care, pain management, and respite care for the patients' families. Where you might worry about the well-being of your loved one at a facility, you can rest assured with in-home hospice services from Baylin Home Care that they are being cared for and comforted right at home.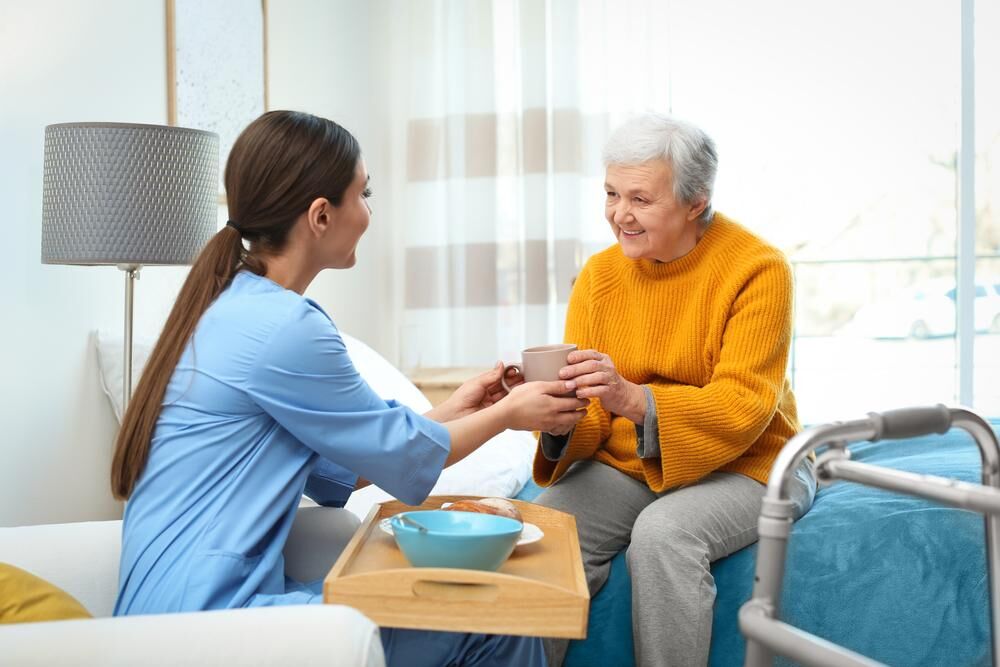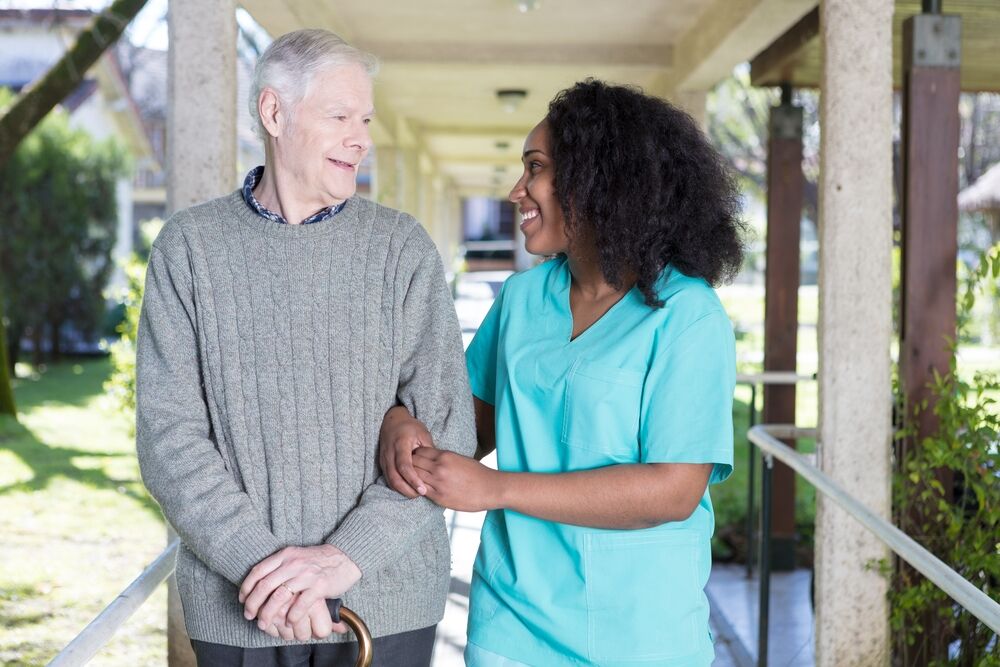 When to Consider Home Hospice Care
If you have a serious illness that your doctors have determined is no longer curable through treatments or medications, it may be time to consider in-home hospice care. Some signs that you need additional support from hospice services include:
Frequent hospitalizations within the last six months

You have been diagnosed with a life-limiting illness with a prognosis of six months or less

Deteriorating mental, physical, or cognitive abilities

Rapid weight loss

Recurring infections

Frequent falls

Decline in your health or quality of life
Read Our Client Testimonials
Mara Williams
1 March 2023
Using Baylin home care as a first time family that needed home care was the right agency to choose. They were able to meet all of my mothers needs and communication with the office was great. The aide was attentive and sweet and knew what needed to be done. I definitely recommend to anyone who is looking for care for a loved one.
Monica Banks
10 February 2023
I live out of state and my father needed care after recent hospitalization. We had a live in for two weeks then my father progressed enough to have someone come out during the day and eventually just three days per week until he thankfully no longer needed care. They did everything for him including taking care of all his personal needs, cooking, bathing, walks around the park and the senior center. Knowing that there was someone watching him 24/7 was a blessing and a comfort. I highly recommend Baylin Home Care. Absolutely amazing.
Meredith Staudenraus
20 May 2022
Baylin Home Care is THE best home health agency. After watching another relative go through inconsistent care through other agencies, we definitely had concerns around finding the right provider and spent a lot of time researching options. Baylin Home Care was the ONLY agency that answered all questions, concerns, assured us on experience and quality of care. Our situation escalated to an emergency level and Baylin worked quickly to immediately provide us with an incredible 24/7 live in aide. Our home health aide Helen C. is experienced, thoughtful, patient, and warm. She has TRANSFORMED our family member's quality of life, follows a new care plan, specialized meal plan, and physical therapy plan. She has brought joy and hope back into our home. I highly recommend Baylin Home Care, they are setting a new standard for home health care.
Each time Baylin has sent a different aide we have been nothing but happy. Each of the aides have been courteous, friendly, and know what they're doing when it comes to the care they provide. We have nothing but good things to say about this agency. I'm always so proud to know my grandfather is in good hands.
Mary Ann Armstrong
5 November 2020
I highly recommend Baylin! I really needed to organize care for my elderly aunt. I was very nervous because the two prior agencies we had used were terrible. My family could tell you stories! It is hard when you need to trust that your loved one is well cared for. Honestly, Baylin is SUCH a breath of fresh air. From the moment of my first conversation and ongoing communication, the agency is awesome. They provide excellent caregivers and are available immediately if I have any questions. We have been with Baylin since July and plan to continue as long as needed. I am so thankful that we found them.
Michelle Ehrhardt
25 June 2020
Bayline Home Care has given me the ability to stay in my home even though I need 24 hour care. I have received the best care from the aides that have been helping me. The aide makes sure I am safe and is caring and loving. Without Bayline Home Care I would not have a lifestyle where I see family, friends and my church family. Thank you to my amazing aide and Bayline Home Care.
Extremely attentive to client needs; very accessible...someone always answers the phone; very focused to ensure the appropriate level of care and coverage is consistently provided.
Wally Quinn
21 March 2019
I've been very pleased with both the individual caregivers who tend to my mother and the excellent communication with the office staff. The caregivers we've had are attentive, supportive, encouraging, responsible, and mature. They seem to know just what to say to get mom to do things she needs to do. We consider them to be a part of the family. I value the communication access with the main office. The prior service I used sometimes did not respond to a call for 2 days. I am alerted well in advance concerning substitutes, vacations and holidays, and given the name of the substitute who will be caring for mom. Having Baylin Home Care gives me the peace of mind that my mom is in good hands.
Desiree Caruso
18 February 2019
Absolutely wonderful. This company came as a recommendation from my dad's elder care lawyer. I did take a few weeks to do some research and interview multiple companies before choosing anyone, and Baylin felt right. I spoke with Christine (who is a sweetheart!) and she took the time to get to know our story and asked me in-depth questions about my father in order to match the best home care aid for my dad's personality and situation. My dad was being released from a rehab facility and was going to require 24hr care. I went back and forth between deciding on having multiple people on shifts throughout the day or 24hr live-in care. After speaking with Christine, she helped guide me and my family into the best choice for our circumstances; we decided on a live-in aid. I was a little nervous to have another person live in my home, but ultimately wanted what was best for my father. We were assigned Marcia who is beyond amazing, humble, and a true asset to Baylin home care. She continues to go above and beyond and is the perfect personality for my dad. She's genuinely caring and compassionate (I always hear her encouraging him and she even rubs his back if he's having a hard time at that moment—it brings tears to my eyes how sweet she is to him), she keeps him company, works closely with him and the physical therapist that comes to our home, and does things in the background that I don't even have to ask her to, or expect her to do. And she's really great around my cats! =) Again, at first, I was really nervous about having someone live in our home—this was all so new to us, but she made it seamless and made me feel so comfortable. It's like she's been a part of our family the whole time. We're still working with Baylin and Marcia and could not be happier! Highly recommend!
Call the In-Home Hospice Caregivers at Baylin Home Care
If someone you love is approaching the end stages of their life, you don't have to support them alone.
Call Baylin Home Care in Long Island, NY, today at (631) 283-3033 to learn more about how our in-home hospice caregivers can become a guiding light during this emotional time.