Compassionate Caregivers in Southampton
Looking for quality, compassionate care caregivers in Southampton?
Baylin Home Care offers professional and empathetic in-home services to ensure your family members receive the best possible care in the comfort of their own homes.
Whether you're dealing with chronic conditions, recovering after a hospital stay, need senior care for a parent, or simply need assistance with daily activities, we're here to help.
Contact us today to discuss how we can provide the support you need in Eastern Long Island.
How Baylin Home Care Stands Out
When it comes to providing senior in-home care, Baylin Home Care stands out for several reasons. We pride ourselves on our skilled team of professional caregivers and home health aides who are dedicated to maintaining your loved one's independence while ensuring their needs are met with respect and dignity.
Our team tailors every care plan to the specific needs of each client, ensuring that all care is personal, appropriate, and beneficial.
From memory care to companionship, we aim to offer comprehensive and compassionate support that encourages a thriving living environment for seniors in Southampton.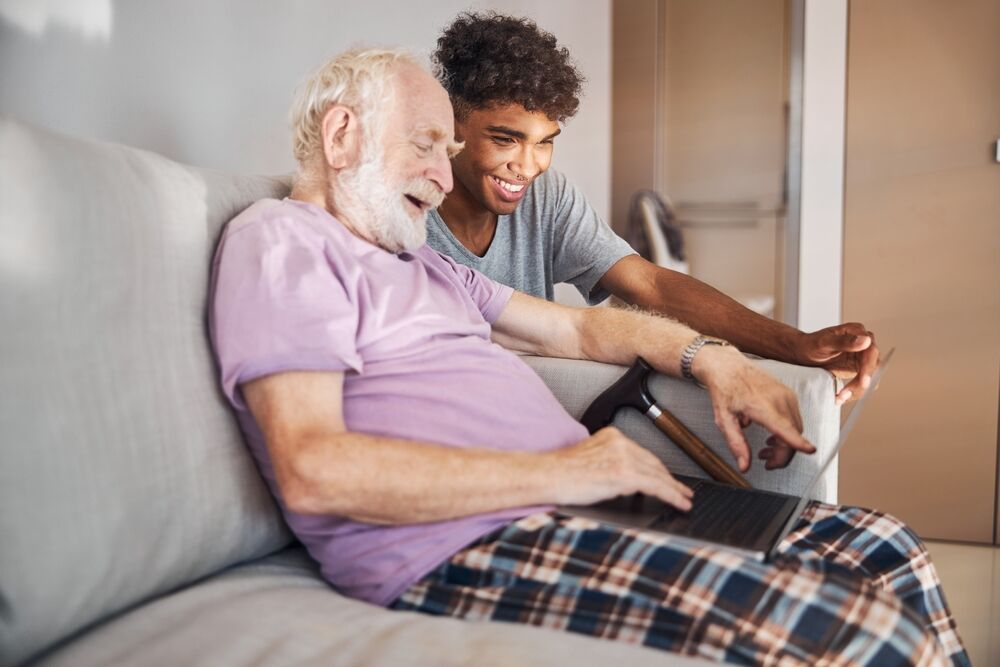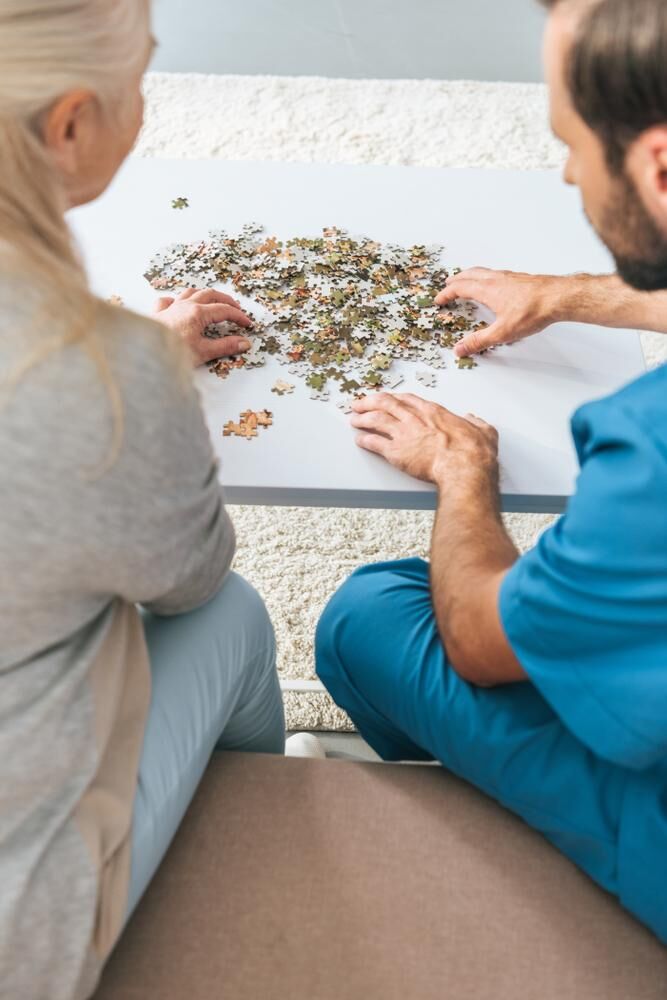 Opting for in-home care has many advantages. Not only does it allow your loved ones to remain in a familiar, comfortable environment, but it also provides them with personalized, one-on-one attention that is often not possible in larger care facilities.
This level of attention can lead to better health outcomes, increased comfort, and overall enhanced quality of life. In-home care offers a flexible schedule that fits your loved one's routine, respecting their habits while providing necessary assistance and companionship.
Our goal at Baylin Home Care is to support your loved ones in living life to its fullest while preserving their dignity and independence in their Southampton, NY, home.
Read Our Client Testimonials
Mara Williams
1 March 2023
Using Baylin home care as a first time family that needed home care was the right agency to choose. They were able to meet all of my mothers needs and communication with the office was great. The aide was attentive and sweet and knew what needed to be done. I definitely recommend to anyone who is looking for care for a loved one.
Monica Banks
10 February 2023
I live out of state and my father needed care after recent hospitalization. We had a live in for two weeks then my father progressed enough to have someone come out during the day and eventually just three days per week until he thankfully no longer needed care. They did everything for him including taking care of all his personal needs, cooking, bathing, walks around the park and the senior center. Knowing that there was someone watching him 24/7 was a blessing and a comfort. I highly recommend Baylin Home Care. Absolutely amazing.
Meredith Staudenraus
20 May 2022
Baylin Home Care is THE best home health agency. After watching another relative go through inconsistent care through other agencies, we definitely had concerns around finding the right provider and spent a lot of time researching options. Baylin Home Care was the ONLY agency that answered all questions, concerns, assured us on experience and quality of care. Our situation escalated to an emergency level and Baylin worked quickly to immediately provide us with an incredible 24/7 live in aide. Our home health aide Helen C. is experienced, thoughtful, patient, and warm. She has TRANSFORMED our family member's quality of life, follows a new care plan, specialized meal plan, and physical therapy plan. She has brought joy and hope back into our home. I highly recommend Baylin Home Care, they are setting a new standard for home health care.
Each time Baylin has sent a different aide we have been nothing but happy. Each of the aides have been courteous, friendly, and know what they're doing when it comes to the care they provide. We have nothing but good things to say about this agency. I'm always so proud to know my grandfather is in good hands.
Mary Ann Armstrong
5 November 2020
I highly recommend Baylin! I really needed to organize care for my elderly aunt. I was very nervous because the two prior agencies we had used were terrible. My family could tell you stories! It is hard when you need to trust that your loved one is well cared for. Honestly, Baylin is SUCH a breath of fresh air. From the moment of my first conversation and ongoing communication, the agency is awesome. They provide excellent caregivers and are available immediately if I have any questions. We have been with Baylin since July and plan to continue as long as needed. I am so thankful that we found them.
Michelle Ehrhardt
25 June 2020
Bayline Home Care has given me the ability to stay in my home even though I need 24 hour care. I have received the best care from the aides that have been helping me. The aide makes sure I am safe and is caring and loving. Without Bayline Home Care I would not have a lifestyle where I see family, friends and my church family. Thank you to my amazing aide and Bayline Home Care.
Extremely attentive to client needs; very accessible...someone always answers the phone; very focused to ensure the appropriate level of care and coverage is consistently provided.
Wally Quinn
21 March 2019
I've been very pleased with both the individual caregivers who tend to my mother and the excellent communication with the office staff. The caregivers we've had are attentive, supportive, encouraging, responsible, and mature. They seem to know just what to say to get mom to do things she needs to do. We consider them to be a part of the family. I value the communication access with the main office. The prior service I used sometimes did not respond to a call for 2 days. I am alerted well in advance concerning substitutes, vacations and holidays, and given the name of the substitute who will be caring for mom. Having Baylin Home Care gives me the peace of mind that my mom is in good hands.
Desiree Caruso
18 February 2019
Absolutely wonderful. This company came as a recommendation from my dad's elder care lawyer. I did take a few weeks to do some research and interview multiple companies before choosing anyone, and Baylin felt right. I spoke with Christine (who is a sweetheart!) and she took the time to get to know our story and asked me in-depth questions about my father in order to match the best home care aid for my dad's personality and situation. My dad was being released from a rehab facility and was going to require 24hr care. I went back and forth between deciding on having multiple people on shifts throughout the day or 24hr live-in care. After speaking with Christine, she helped guide me and my family into the best choice for our circumstances; we decided on a live-in aid. I was a little nervous to have another person live in my home, but ultimately wanted what was best for my father. We were assigned Marcia who is beyond amazing, humble, and a true asset to Baylin home care. She continues to go above and beyond and is the perfect personality for my dad. She's genuinely caring and compassionate (I always hear her encouraging him and she even rubs his back if he's having a hard time at that moment—it brings tears to my eyes how sweet she is to him), she keeps him company, works closely with him and the physical therapist that comes to our home, and does things in the background that I don't even have to ask her to, or expect her to do. And she's really great around my cats! =) Again, at first, I was really nervous about having someone live in our home—this was all so new to us, but she made it seamless and made me feel so comfortable. It's like she's been a part of our family the whole time. We're still working with Baylin and Marcia and could not be happier! Highly recommend!
We proudly service communities in and around New York City, including:
Learn More About Our Services With A Free In-Home Care Consultation
Discover more about how Baylin Home Care can enhance the life of your loved one in Southampton with a free in-home care consultation.
We will answer all your questions, discuss the needs and preferences of your loved one, and create a care plan tailored just for them.
Don't hesitate to schedule your free consultation today.
Frequently Asked Questions
We understand you might have questions about our services. Here are some common questions we receive along with our responses.